I went to a show in Bethel Woods a while ago and have been meaning to put these pictures up on here for a while.
We checked out the Woodstock museum and it was amazing.
We couldn't get pictures of the whole museum because you weren't supposed to be taking any.
We found out later that is was because they wanted to sell you pictures of it in the gift shop for $30.
haha.
I did however buy the $15 coffee mug.
Too beautiful to resist.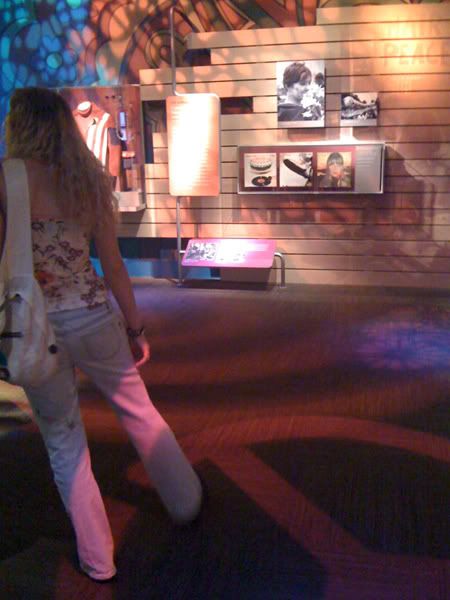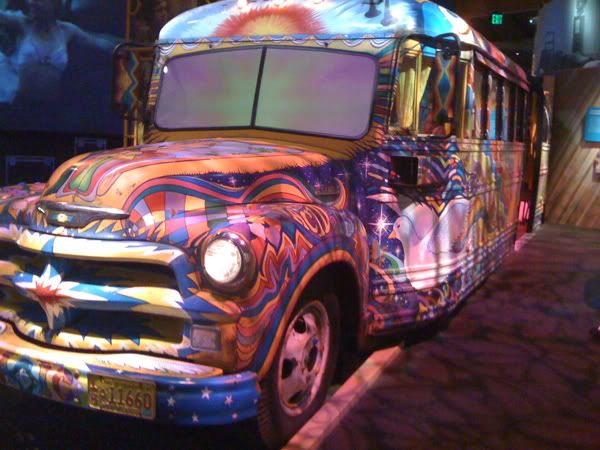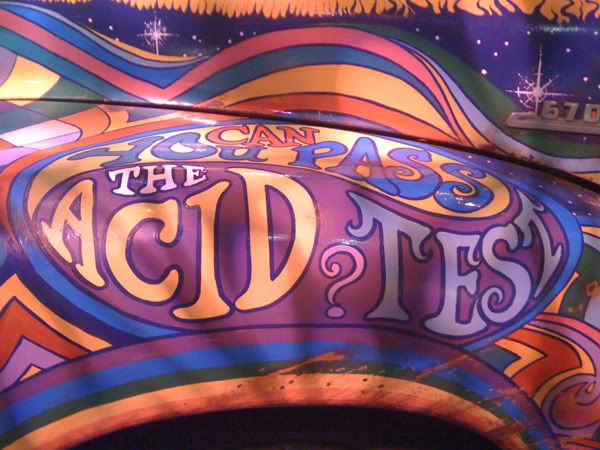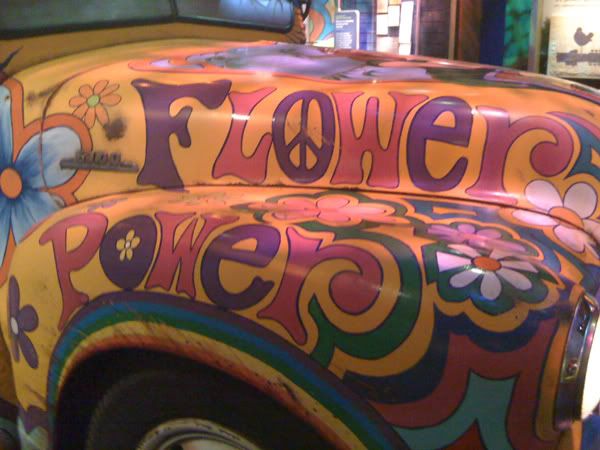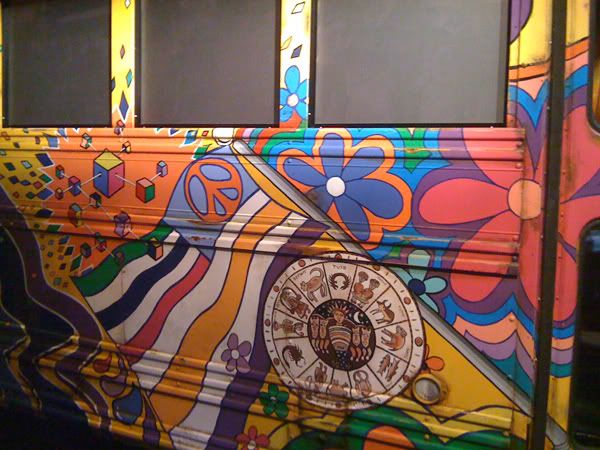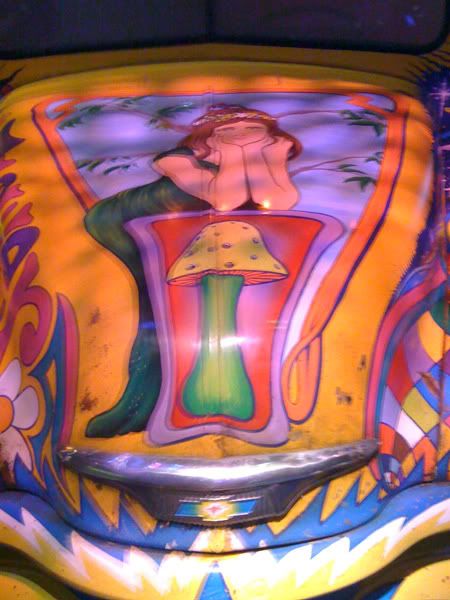 They had a big dome projector room with big bean bags all around on the floor.
It showed all different kinds of clips and interviews from Woodstock.
They even had Wavy Gravy's groovy jumpsuit on display.
...
my favorite thing to drink from.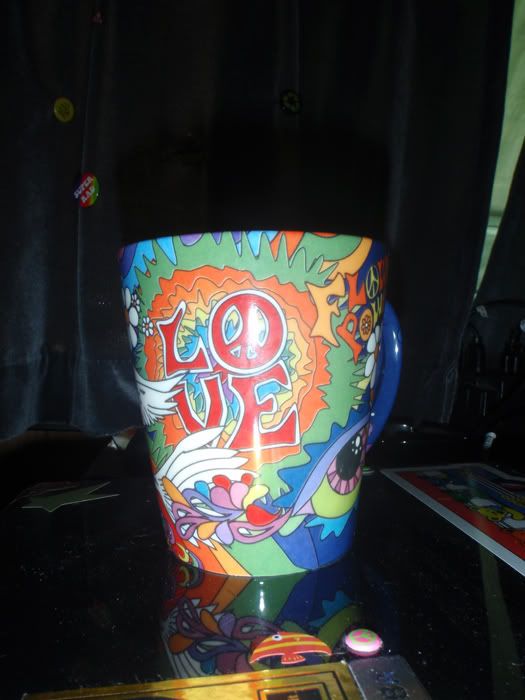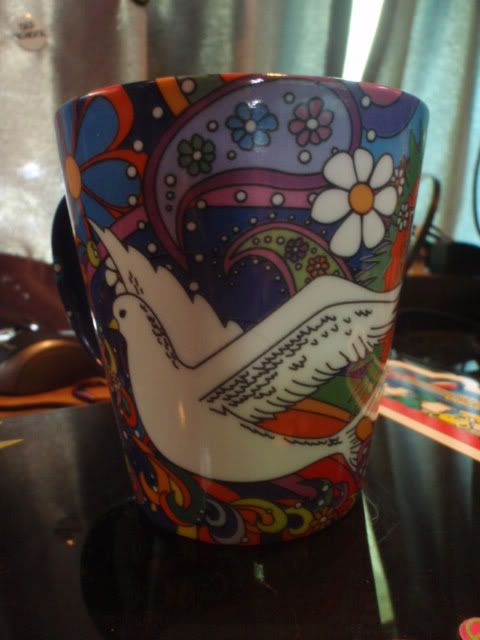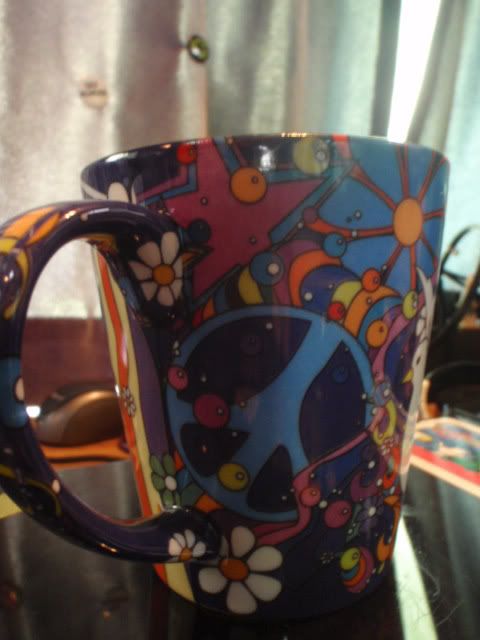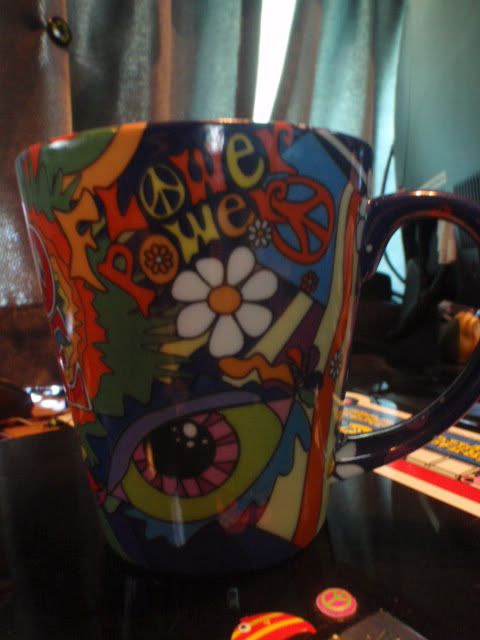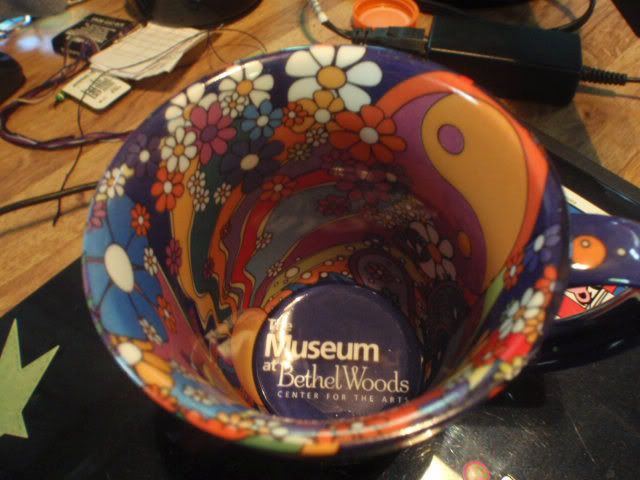 So does anyone think about this community anymore?
You've got to be doing something fun to tell us about.
Or at least seen an awesome painted bus around that I would love if you shared?!